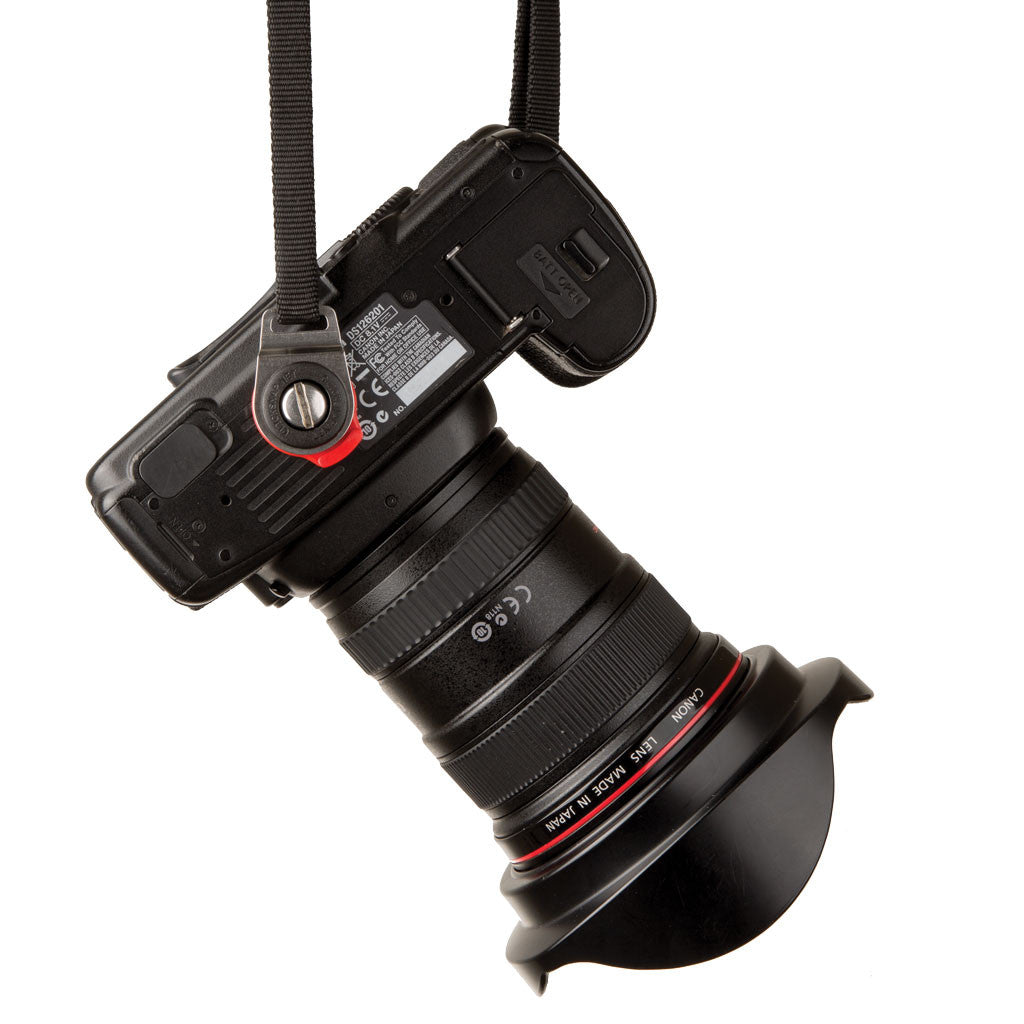 CSB - Sling Camera Strap Adapter
What it is: Sling Camera Strap Adapter / Attachment point for a camera strap
What it does: By attaching one side of a camera strap to the bottom of a camera the orientation rotates and the camera will now point downward. This orientation lays the camera flat against the photographer's side in a comfortable position. This position keeps the camera close and dramatically reduces bouncing or swinging of the camera. This in-turn minimizes potential accidents from the camera banging or swinging into something. The Camera Strap Buddy offers a simple solution to improve comfort and control while carrying a camera.
Why it's cool: SLR cameras are Heavy, Bulky and uncomfortable to carry! The ClickSnap – SB2 makes carrying a camera dramatically more comfortable and secure. For a small investment a photographer can dramatically improve the comfort of carrying a larger camera. The existing camera strap can be used with the product saving them time and money! The Camera Strap Buddy provides the most comfortable and secure method to carry a camera!
Made in the USA
Materials / Construction: Stainless Steel and Plastic
Product Weight:  1   OZ
Testimonial:
I want to let you know how pleased I am with the CSB (Camera Strap Buddy). I have recently retired after 63 years in professional photography as a photographer. What a godsend this would have been at weddings and other functions. It is too bad that this was not invented long ago.
John Schoenfeld
Color Photo by Jon
Testimonial:
I got the CSB and it works beautifully. As advertised, it was easy to install and my camera, a Nikon D90, now hangs straight down with the lens safely at my side.  No more worrying about damaging the lens and the camera is more comfortable to carry.
Thank you,
Dave
(Happy Customer)